U.S. CERD Hearing Scheduled for February 2008
Thursday, February 14, 2008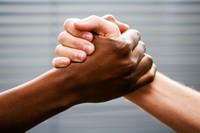 On February 21 and 22, 2008, representatives from the U.S. government will attend a hearing at the United Nations Committee on the Elimination of Racial Discrimination (CERD) during their 72nd Session meetings in Geneva, Switzerland. The purpose of the hearings will be to discuss their most recent report submitted to the CERD, which outlines the U.S. government's compliance with the International Convention on the Elimination of all Forms of Racial Discrimination, to which the United States is party. Such reports are required every two years by all States party to the Convention.

The U.S. report, which was submitted to the CERD in April of 2007, constitutes the fourth, fifth and sixth periodic reports of the United States. In addition to providing an update on the general census data of the U.S., it cites examples of how U.S. laws comply with the convention, highlighting areas that have improved since the Initial U.S. Report, and making note of the issues in which work is still needed. The report makes special mention of the efforts that the U.S. has taken to guard against acts of racial discrimination directed towards members of Arabic or Islamic ethnic groups in the wake of the September 11th attacks. Finally, the report closes with an evaluation of the CERD comments and recommendations resulting from the Initial U.S. Report, demonstrating how the CERD's recommendations have been implemented.
When evaluating the U.S. report, the CERD will also consider a "shadow" report that was submitted by the U.S. Human Rights Network (USHRN). The USHRN submits its "shadow" reports in order to "correct" the "oversights" that the U.S. government has made in its report, and to "highlight for the treaty committees the true status of human rights in the U.S." Some of the "oversights" mentioned in the USHRN report include racial discrimination in relation to Hurricane Katrina, evidence of racial discrimination in the U.S. justice system, racial disparities in regards to employment, housing and educational opportunities, and the ostracizing of minority groups within communities.
Jim Kelly is the President of Solidarity Center for Law and Justice, P.C., a public interest civil and human rights law firm based in Atlanta, Georgia. The opinions expressed herein are his own.