Transnational Litigation Networks Threaten the Rule of Law on a Global Scale
Monday, May 4, 2009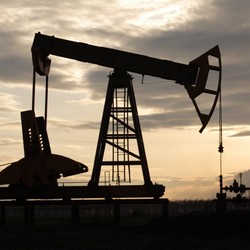 Two recent court cases, one dismissed and one pending, illustrate a growing legal trend in the international arena – government officials in developing countries, American trial lawyers, and non-governmental organizations (NGOs) working together to pursue claims against large U.S. corporations for alleged damages suffered by foreign nationals exposed to environmental and health risks. The development of this transnational litigation network (TLN) presents a range of important issues regarding due process, judicial independence, the protection of property interests, and the proliferation of the rule of law in the developing world.

On April 23, 2009, Los Angeles Superior Court Judge Victoria G. Chaney dismissed the two remaining lawsuits brought by Nicaraguan plaintiffs pending in that court against Dole Food Company, Inc. and two other companies. Judge Chaney dismissed the cases on the basis of clear and convincing evidence that the plaintiffs, and certain of their attorneys, fabricated their claims, engaged in a long-running conspiracy to commit a fraud on the court, used threats of violence to frighten witnesses and suppress the truth, and conspired with corrupt Nicaraguan judges, depriving Dole and the other companies of due process.

The judge announced her ruling in open court, dismissing with prejudice Mejia, et al. v. Dole Food Company, Inc., et al. and Rivera, et al. v. Dole Food Company, Inc., et al., which were brought on behalf of Nicaraguan citizens who claimed they were sterile as a result of exposure to the pesticide DBCP on Dole-contracted Nicaraguan banana farms over three decades ago.

As to the plaintiffs attorneys, key participants in the TLN, Judge Chaney found that lawyers Juan Dominguez from Los Angeles, Antonio Ordeñana from Nicaragua, and other lawyers conspired to recruit fraudulent plaintiffs—teaching them to lie about work on banana farms that they never did, assisting them in procuring false lab reports and other documents, and using intimidation and obstruction to try to prevent any investigation into this fraudulent scheme.

As to government officials, another class of participants in the TLN, Judge Chaney, citing U.S. State Department country reports, found that corruption in the Nicaraguan judicial system has perverted justice in connection with all DBCP cases emanating from Nicaragua, as a result of "groups of corrupt Nicaraguan judges devouring bribes based on trumped up allegations and facts."

Meanwhile, in Lago Agrio, Ecuador, a case is pending against Chevron for the role Texaco's Ecuadorian affiliate, Texaco Petroleum (Texpet), played in causing environmental damage in the northern Ecuadorian rain forest. In 2001, Texpet had merged with a subsidiary of Chevron. In 1992, Texpet and the government of Ecuador had reached an agreement for the settlement of all claims, including the assumption by Petroecuador, the state-run oil company, of responsibility for the environmental remediation.

In 1999, a year after Texpet was granted a full release, plaintiffs' lead lawyer, Cristóbal Bonifaz, successfully lobbied the Ecuador legislature to enact a new law that would allow individuals to sue for environmental remediation of public land. In 2003, Mr. Bonifaz filed the current lawsuit against Chevron in Ecuador, seeking relief under the new law. During the next 30 months, Chevron experts participated in the court's judicial inspection process, which called for the evaluation of 45 different environmental sites. After the court's experts filed a report favorable to Texpet, plaintiffs' lawyers successfully pressured the judge to allow plaintiffs to "waive" their remaining inspections without affecting their claims for damages at the un-inspected sites. The court also agreed to plaintiffs' demand that the court's site evaluation experts be replaced by Richard Cabrera, a mining engineer with no prior experience in the remediation of oil fields.

As was the case in Dole, in the Chevron litigation, the plaintiff attorney participants in the TLN were assisted by government officials. Since taking office in 2007, Ecuadorian President Rafael Correa has publicly promoted plaintiffs' case. The Amazon Defense Coalition, an NGO participant in the TLN, has assisted President Correa's government in its public trial of Chevron. Acting in concert, plaintiffs' attorneys, the Ecuadorian government, the Amazon Defense Coalition, and Richard Cabrera have pursued Mr. Cabrera's announced goal in the case - "to achieve change in the overall economic, political and social paradigm to a new view of equality of entitlements, with economic solidarity that has as its ultimate goal of benefiting the population as a whole instead of elitist profiteering, in which the well-being of the environment and its rational sustainable use is valued, and which includes sovereign energy and food-supply independence."

The emerging TLN trend reveals itself as a vehicle for the "social transformations" that are the subject of attention for the United Nations Educational, Scientific and Cultural Organization (UNESCO) and for many Latin American social scientists, government officials, and NGOs. The focus of these social transformations is to re-distribute the wealth of large multi-national companies who have or are conducting business in Latin America. This is done by demanding that these companies compensate local, state, and national governments by "sharing the benefits" of their research and product development; acting in a "socially responsible" manner; conducting "human rights impact assessments;" and paying large judgments as a result of the effective use of the TLN in litigation featuring inadequate, incompetent, or corrupt judicial systems.

For two different views of the Chevron case, please refer to a Washington Post article and a video produced by Chevron.
Jim Kelly serves as Director of International Affairs for the Federalist Society for Law and Public Policy Studies and as Co-Director of Global Governance Watch. The opinions expressed herein are his own.