Lamy Calls for European-Inspired Global Governance
ECONOMICS, FINANCE & TRADE, DIPLOMACY
Wednesday, March 14, 2012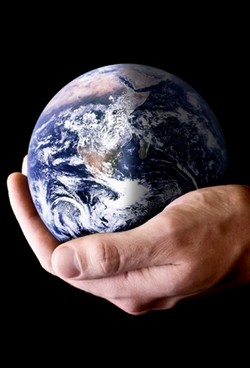 Governments are too busy dealing with domestic issues to dedicate sufficient attention and energy to multilateral negotiations, be they trade negotiations or climate negotiations.
~ Pascal Lamy, Director-General of the World Trade Organization, at a speech at Oxford University on March 8, 2012.
Once relegated to the pages of obscure social science journals and discussions among intellectuals, the study of "global governance" has gone mainstream, with several universities now offering graduate degrees in the field. Among those is Oxford University in the United Kingdom, which offers a Masters in Global Governance and Diplomacy. It is perhaps fitting then that, when the revered academic institution hosted Pascal Lamy on March 8, the Director-General of the World Trade Organization gave a speech on the challenges to global governance and steps needed to "streamline" the global governance "system."
In his speech, Lamy asserts that the four main challenges to global governance today are Leadership ("Who is the leader?"); Efficiency ("naysayers" can block decisions); Coherence ("Each international organization focuses on a limited number of issues"); and Legitimacy ("togetherness" weakens significantly as distance to power systems grows.). Addressing these challenges, Lamy says, requires the world turn to Europe, the "one place where attempts to deal with these challenges have been made and where new forms of governance have been tested for the last 60 years."
On the question of efficiency, Lamy gives the European Union high marks "[t]hanks to the primacy of EU law over national law." Moreover, the Union, with its structural funds and cohesion policies, "scores highly from the point of view of redistribution policies."
When it comes to leadership and coherence, says Lamy, the picture of the Union is more nuanced, meaning that, as long as the leadership of the European Commission was accepted, Europe had a relatively good track record. Today, however, "leadership is blurred by the competition between the Commission and the European Council. This competition does not only affect Europe's leadership, it also weakens coherence of European actions. It affects the manner in which Europe is perceived abroad."
With tensions between Brussels and European Union member states at near boiling point lately, due, in no small part, to the Eurozone crisis, it is not surprising that Lamy gives Europe low marks in the area of legitimacy. "Euroscepticism," he suggests, is on the rise and is being fueled by politicians who use Brussels as a "scapegoat" for national economic and social problems. While not a perfect animal, Lamy says Europe does offer practical lessons for global governance, as the European Union shows that supranational governance can work. Taking the European experience to the next level successfully, however, means creating a new, "triangle" system of global governance offering leadership, legitimacy, and efficiency. He explains this "triangle of coherence":
On one side of the triangle lies today the G20, replacing the former G8 and providing political leadership, policy direction and coherence. The second side of the triangle is the United Nations, which provides a framework for global legitimacy through accountability. On the third side lie member-driven international organizations providing expertise and specialized inputs be they rules, policies or programmes.

This "triangle" of global governance is emerging. Bridges linking the G20 to international organizations and to the UN system have started to be built. I myself participate in G20 meetings, alongside the heads of a number of other international organizations. The presidency of the G-20 has organized regular briefings at the United Nations General Assembly. Specific sessions dedicated to trade have been regularly organized during G20 summits, giving us, at the WTO, some political impetus we need. The political backing of the G20 allowed me, at the dawn of the 2008 financial crisis, to launch a strengthened monitoring of trade policy developments, which has proved a useful and powerful tool to contain protectionism.
Lamy asserts that "institutional machinery" alone, however, is insufficient to build a successful global governance system. History, he says, shows that the European integration process was made successful by the coming together of shared values and a common goal. With this in mind, Lamy suggests that a platform of common international social and economic values, evidenced by a "declaration of global rights and responsibilities," is also required. (Of course, what Lamy leaves out is that "common values," like "human rights," is a vague and evolving term. The process of reaching an agreement on such "values" would be subject to gross political manipulation, thus undermining any claims of legitimacy).
A successful global governance system also requires strong leadership, which Lamy argues, is lacking at the national level. This deficit, he says, is "the most pressing issue global governance is facing today." Lamy believes the solution "is to localize global problems; to make these more palatable to citizens in order to reinforce the sentiment of togetherness" exemplified by the set of common values mentioned above.
While the study of global governance and the creation of a streamlined global governance system as suggested by Pascal Lamy is still (arguably) an academic exercise, one must remember that words spoken in the hallowed halls of academia often become the basis for actions in the outside world. For example, in 1946, former British Prime Minister Winston Churchill gave a speech at the University of Zurich, wherein he said the following:
"I wish to speak to you today about the tragedy of Europe. (...) Yet all the while there is a remedy which, if it were generally and spontaneously adopted by the great majority of people in many lands, would as if by a miracle transform the whole scene, and would in a few years make all Europe, or the greater part of it, as free and as happy as Switzerland is today. What is this sovereign remedy? It is to recreate the European Family, or as much of it as we can, and to provide it with a structure under which it can dwell in peace, in safety and in freedom. We must build a kind of United States of Europe. (...) The first step in the recreation of the European Family must be a partnership between France and Germany."
Churchill's speech is considered by many to be the first step towards European integration in the postwar period and the eventual development of the European Union. Like Churchill, Pascal Lamy believes a new multinational governance structure is needed, albeit this time on a global scale. History will show whether his March 8 speech at Oxford University will be looked upon as simply an academic exercise or whether, like Churchill's speech in Zurich, it will be the impetus behind a new governance system, this time managed by the United Nations, the G-20, and other international organizations.