Advisory Committee Repeats Attempt to Adopt Human Rights Education Instrument
HUMAN RIGHTS, SOCIETY & CULTURE
Wednesday, September 3, 2008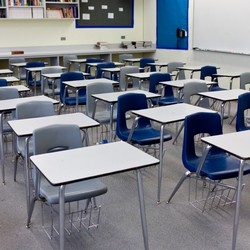 In 2004, a handful of human rights education advocates failed in their attempt to have the United Nations Commission on Human Rights (the Commission) adopt a Convention on Human Rights Education (the Convention). The Convention would have required nations to promote human rights education in government-sponsored schools. Instead, the Commission adopted a voluntary World Programme on Human Rights Education. Recently, the original advocates for the Convention have convinced the UN Human Rights Council (HRC), the successor to the Commission, to consider the adoption of a declaration on human rights education.

In order to begin this process, the HRC has turned to the Human Rights Council Advisory Committee (the Committee). The Committee was created to replace the Sub-Commission on the Promotion and Protection of Human Rights, which existed under the former Commission. The Committee's 18 members are tasked with providing research-based expertise and advice on various topics regarding the promotion and protection of human rights as requested by the HRC. Though the Committee cannot adopt resolutions or decisions, it can offer suggestions to the HRC regarding "further enhancing its procedural efficiency, as well as further research proposals within the scope of the work set out by the Council."

During its sixth session held in September 2007, the HRC asked the Committee to "prepare a draft declaration on human rights education and training." In response to this request, the Committee discussed the Declaration with various non-governmental organizations (NGOs) during its first session, which took place in Geneva August 4-15, 2008. As a result of these discussions, the Committee has proposed that the draft Declaration should achieve the following:
A strengthened commitment to human rights education and training, which will emphasize the importance of education in establishing a "global culture of human rights;"
Create a right to human rights education;
Authoritatively define what constitutes "human rights education and related terms," and identify the "contexts in which human rights education, learning and training are relevant;"
Provide human rights education to both "duty-bearers and rights holders" by training various groups such as members of the judiciary, health professionals, communities and the general public;
Establish mechanisms for monitoring the enforcement of human rights education, perhaps by creating a Special Rapporteur on the Right to Human Rights Education;
Develop "standards and practices" for human rights education globally; and
Provide "recognition and support for civil society organizations and other stakeholders.

The HRC's adoption of a Declaration on Human Rights Education, which will be considered in early 2009, would create an ambiguous rubric of undefined human rights that are in their earliest stages of development. A small group of human rights education professionals would advise and, for all practical purposes, significantly influence the teaching of human rights in schools throughout the world.
Jim Kelly is the President of Solidarity Center for Law and Justice, P.C., a public interest civil and human rights law firm based in Atlanta, Georgia. The opinions expressed herein are his own.