June 18, 2009
Seeds of NGO Activism: Shell Capitulates in Saro-Wiwa Case
Accountability & Transparency Trends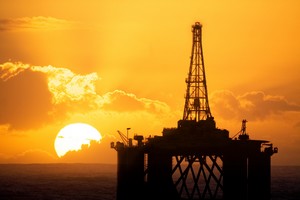 On June 9th, Royal Dutch Shell reached an out-of-court agreement to pay $15.5 million to settle allegations that it should be held liable for alleged human rights violations in Nigeria dating back to the 1980s and 90s. By paying the fine, Shell circumvented what was sure to be a circus trial, as it was charged with crimes against humanity, torture, inhumane treatment and arbitrary arrest and detention, and the execution in 1995 of Ken Saro-Wiwa and other leaders of the Movement for the Survival of the Ogoni People.

At the time, MOSOP was involved in a bitter fight with the oppressive military government of Sani Abacha, in part over the distribution of government oil revenues. The regime had strong ties to Shell, the country's largest oil producer, which had major refineries in the Niger Delta region of Nigeria, home to the Ogoni's.

Shell denied any involvement in the deaths, stating that the settlement was part of a reconciliation process. It said the money was being provided to the relatives of Saro-Wiwa and the eight other victims to cover the legal costs of the case and in recognition of the tragic events that took place in the region. Some of the funding is expected to be used to set up a development trust for the Ogoni people. The agreement was reached just days before the trial, which had been brought by Ken Saro-Wiwa's son, was due to begin in New York.

The execution of Saro-Wiwa in the international protests it spawned was a defining moment for the left in its efforts to target multinationals as a proxy for human rights problems in dictatorial regimes. It also helped unleash the slumbering political power of advocacy non-governmental organizations. At the time, activist NGOs from Amnesty International to Greenpeace, were perceived as gadflies that harassed corporations and governments, but largely stood outside the political process. Two high profile confrontations with Shell changed that.

Ogoni Affair Catalyzes Human Rights Activists

The first was the Ogoni protests led by the former poet Saro-Wiwa. He was one of the founders of MOSOP in 1990 and emerged as Shell's most forceful critic. He accused the company of damaging the delta communities by gas flaring and destroying mangroves to make way for pipelines. He became a worldwide symbol for human rights activists in 1994 after he was arrested along with other key leaders of MOSOP and accused by the Nigerian government of brutally murdering Ogoni chiefs, who opposed his mostly-peaceful protests.

Nearly all of the defendants' lawyers resigned in protest against the trial's cynical rigging by the Abacha regime. The resignations left the defendants to their own means against the tribunal, which continued to bring witnesses to testify against Saro-Wiwa and his peers. Many of these supposed witnesses later admitted that they had been bribed by the Nigerian government to support the criminal allegations. Six months after the trial, Saro-Wiwa received the Right Livelihood Award as well as the Goldman Environmental Prize.

On November 10, 1995, Saro-Wiwa and eight other MOSOP leaders (the "Ogoni Nine") were executed by hanging at the hands of Nigerian military personnel. The international community's outrage grew and Shell's role in supporting the military government became even more widely known. In his book about Ken Saro-Wiwa, Femi Ojo-Ade passionately denounced Shell as being "a perfect example of international capitalism at its worst character of cruelty."

Environmentalists Target Shell, Multinationals

In 1995, as tensions boiled in Nigeria, Shell found itself imbedded in yet another international controversy, the decision to decommission its oil storage and tanker loading buoy in the Brent oilfield in the North Sea by disposing of it in the deep Atlantic waters off the coast of Scotland. The disposal plan was widely backed by independent scientists, who also looked at the environmental consequences of an alternative proposal to drag it to land and dismantle it, finding that option far more problematic.

With Shell on the defensive in Nigeria, however, Greenpeace seized the opportunity to energize its then fading political stock and shrinking donor base by launching a massive media campaign that grossly distorted the environmental issues. It organized a high-profile occupation of the Brent Spar for more than three weeks. It claimed that there were dangerous levels of toxins remaining on the platform, which Shell denied. In the face of public and political opposition in northern Europe (including a widespread boycott of Shell service stations, some physical attacks and an arson attack on a service station in Germany), Shell abandoned its plans to dispose of Brent Spar at sea, while continuing to stand by its claim that this was the safest option, both from an environmental and an industrial health and safety perspective.

Although Greenpeace's charges were later shown to be false—and documents emerged that the environmental group knew they were false but publicized them anyway to gain media attention—it won the public relations war even as it lost the battle over truth. Those who claim that Shell failed because it didn't consult with a key stakeholder don't appreciate the dynamics of dialoguing with an implacable ideologue. (See my essay "Shell, Greenpeace and the Brent Spar: The Politics of Dialogue" in Case Histories in Business Ethics, Megone & Robinson, Routledge, 2002) In the end, the biggest loser was a key stakeholder: the environment.

As the Brent Spar case unfolded, human rights activists stepped up their attacks on the reeling company, bringing a series of suits on behalf of Saro-Wiwa's son against Shell under the Alien Tort Claims Act, a 1789 statute giving non-U.S. citizens the right to file suits in U.S. courts for international human rights violations, and the Torture Victim Protection Act, which allows individuals to seek damages in the U.S. for torture or extrajudicial killing, regardless of where the violations take place.

With the confluence of the Ogoni and Brent Spar cases, Shell went into crisis management mode. Activist organizations worked together to urge a boycott of Shell, and extended their ire to all multi-nationals. After almost two years of internal disarray, Shell launched a well-publicized campaign of mea culpa, saying it had lost its ethical moorings. It initiated a period of intense and very public self-reflection, capped off by a 1998 report, Profits and Principles, in which it said, "we had looked in the mirror and we neither recognized nor liked what we saw." The company invited NGOs of all stripes into boardroom level discussions, shocking other multinationals that had kept a distance from their critics, especially ones that fundamentally questioned free market global capitalism.

Remarkably, although Shell did not markedly changes its operations on the ground—in fact the company spent far more on creating its new socially responsible image than it did on environmental programs or human rights monitoring—the media campaign and commitment to high profile dialogue with its critics were extraordinarily successful. From being one of the most despised companies in the world, Shell managed to reshape its reputation into an environmentally and socially enlightened company.

Shell's embrace of so-called corporate social responsibility was a watershed event. By 2000, most major corporations had pledged allegiance to the principles of corporate social responsibility. Within the confines of the boardroom, executives may still have paid homage to Milton Friedman's doctrine of profit maximization. But in public, companies vowed to integrate social and environmental concerns into their business decisions. Many doubted the sincerity of these ethical epiphanies because they saw corporate social responsibility as a management strategy not unlike total quality management (TQM) or re-engineering. As CEOs celebrated CSR's ability to create shareholder value by enhancing brand image, critics became even more concerned that CSR was less about people and the planet than it was about public relations and profits.

Going Forward

The Shell—Saro-Wiwa settlement was a win and a loss for both sides. They each lost the opportunity for public vindication, though human rights activists faired better in media accounts. For the Ogoni, the money is a welcome windfall. For Shell, it's chump change.

By reaching the settlement Shell avoided embarrassing testimony that would have alleged that the managing director of Shell's Nigerian subsidiary at the time met with Owens Wiwa, Saro-Wiwa's brother and offered to trade Saro-Wiwa's freedom for an end to the protests against the company. At least two witnesses who claimed that Saro-Wiwa was involved in the murders of the Ogoni elders have recanted and were set to testify that they had been bribed with money and offers of jobs with Shell to give false testimony, all in the presence of Shell's lawyer.

Shell, in its filings depicted itself as a victim of an extortionary movement by Ogoni activists that advocated violence and secession and purposely incited the military to violence to provoke an international outcry. It claimed it had little if any influence over the whimsical and brutal Nigerian government and vehemently denied any allegations that it attempted to bribe anyone. It said it reached a settlement to put the issue to rest once and for all. Until the settlement was announced, Shell had been the target of an intense and vicious campaign by NGOs, led by Friends of the Earth and other high profile advocacy groups.

The agreement does create some challenges for other multi-national corporations going forward. So far, no corporation has been found guilty under the alien tort law. Last year, a jury cleared Chevron of wrongdoing after it was accused of complicity in the shooting of Nigerian villagers who occupied an offshore oil barge in 1998 to protest its environmental record and hiring practices. It comes on the heels of the resolution of other high profile cases targeting international oil giants operating in unstable, military led countries. In December 2004, Unocal agreed to settle allegations filed in 1997 of human rights violations, including forced labor, in the construction of the Yadana gas pipeline project in Myanmar, formerly Burma.

Although activists have not yet won a case under ATCA, with this settlement, they are now likely to use the courts even more aggressively to press their claims. And because they can't easily target dictatorships, they will continue to go after deep-pocketed companies as proxies.

NGOs have consistently over-estimated the power of corporations to control their destiny in countries run by despots. That poses a challenge for corporations, particularly well-meaning ones like Shell that have decided to engage NGOs. The politically correct consensus is that transparency demands that multinational corporations dialogue with advocacy groups to mediate hot-button issues, from global warming to human rights disputes. But let's not sing Kum-Ba-Ya 'round the campfire just yet. The dirty little secret is that stakeholder dialogue is wildly overrated and often counter-productive—for businesses and even for their advocacy antagonists, who often back "reforms" that hurt the very stakeholders that they presume to represent. Shell, Unocal, and other companies who have faced well-publicized confrontations are slowly absorbing this lesson. They have emerged as major proponents of stakeholder dialogue, but of a limited sort: information-disclosing websites and innocuous, but well-publicized meetings designed to diffuse issues before they boil.

As a rule of thumb, the more ideologically divisive the issue, the more likely this degraded version of stakeholder dialogue will prevail. NGOs that claim to represent broad "ethical principles" often justify their tactics by claiming to be stakeholders. Certainly advocacy groups can play invaluable roles in illuminating overlooked social problems and stirring public and even government oversight. But that's a far cry from granting stakeholder status and inviting them into the boardroom for "negotiations." That's one of the legacies of the Shell controversies in Nigeria and the North Sea. At best, dialoguing with NGOs may diffuse tensions early in a messy situation before ideological factions have hardened. Beyond that, beware: dialoguing can be dangerous to stakeholder health.

Jon Entine is a visiting fellow at the American Enterpise Institute.
Have questions or comments about this article? Let us know.