The Universal Declaration of Human Rights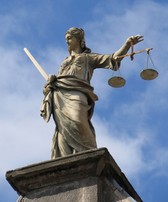 The Universal Declaration of Human Rights is the foundational document of international human rights law. It was adopted and proclaimed by General Assembly resolution 217 A (III) on December 10, 1948.
Although the Declaration, which comprises a broad range of rights, is not a legally binding document, it has inspired more than 50 human rights instruments which together provide international human rights standards. These instruments include the International Covenant on Civil and Political Rights and the International Covenant on Economic, Social, and Cultural Rights.
The rights contained in the Declaration and the two Covenants were further elaborated in such legal documents as the International Convention on the Elimination of All Forms of Racial Discrimination, which declares the dissemination of ideas based on racial superiority or hatred as being punishable by law; the Convention on the Elimination of All Forms of Discrimination Against Women, which covers measures to be taken for eliminating discrimination against women in political and public life, education, employment, health, marriage and family; and the Convention on the Rights of the Child, which lays down guarantees in terms of the child's human rights.
The Declaration comprises 30 articles that contain a comprehensive listing of key civil, political, economic, social, and cultural rights. Articles three through 21 outline civil and political rights, which include the right against torture, the right to an effective remedy for human rights violations, and the right to take part in government. Articles 22 through 27 detail economic, social, and cultural rights, such as the right to work, the right to form and to join trade unions, and the right to participate freely in the cultural life of the community.
At the World Conference on Human Rights held in Vienna, Austria in June 1993, 171 countries reiterated the universality, indivisibility and interdependence of human rights, and reaffirmed their commitment to the Universal Declaration of Human Rights. They adopted the Vienna Declaration and Programme of Action, which provides a new "framework of planning, dialogue and cooperation," enabling a holistic approach to promoting human rights, and involving actors at the local, national and international levels.
The Vienna Declaration also makes concrete recommendations for strengthening and harmonizing the monitoring capacity of the United Nations system. In this regard, it called for the establishment of a High Commissioner for Human Rights by the General Assembly, which subsequently created the post on December 20, 1993 (resolution 48/141).
2008 marks the 60th Anniversary of the Universal Declaration of Human Rights. The United Nations is using the occasion as a springboard for examining the status of the international human rights movement, as well as for promoting emerging economic and social rights. At its 34th General Conference held in 2007, the United Nations Economic, Social and Cultural Organization (UNESCO) adopted a resolution calling for the finalization and implementation of a Plan of Action for the celebration of the 60th anniversary of the Declaration.