Spotlight Series: World Food Crisis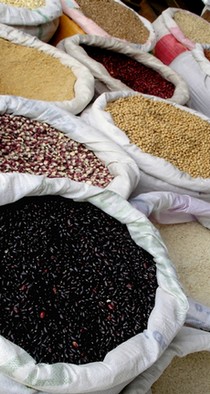 International institutions face a crisis in surging food prices. Since the beginning of 2006, the average world price for rice has increased by 217 percent, wheat by 136 percent and corn by 125 percent. The consequences of these price increases are real. The poorest quartile of the population in developing nations historically spends nearly three-quarters of its income on food. This sizeable segment of the global population is especially vulnerable to fluctuations in food prices and faces great risk of suffering from malnutrition and even starvation.
This sharp increase in food prices can be attributed to several select causes: misguided aid, poor infrastructure development, increasing demand for food, and decreasing supply of food. The current food crisis is testing the bounds of global governance and its ability to solve world problems. As international institutions attempt to mitigate the ramifications of rising food prices, their interventions should be transparent, accountable, and measurable in terms of impact.
For more on the world food crisis spotlight series, follow the links below.
For additional food crisis pieces, see the links below.
Cultural Indicators for Food Security, Food Sovereignty, and Sustainable Development: Conclusions and Recommendations
Food and Agriculture Organization under Pressure
Human Rights Council Uses Food Crisis to Promote "Right to Adequate Food"
Lectures from Mugabe and Other Misadventures in Food Policy
Secretary Ban on Countering the World Food Crisis: Aid or Trade?