Economics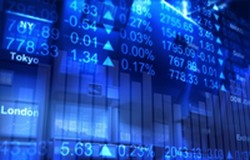 At the forefront of international development efforts are the United Nations, World Bank, and Organization for Economic Cooperation and Development ("OECD"). These organizations coordinate their development activities with NGOs, private and corporate foundations, and foreign assistance agencies of developed countries. Recently, these efforts have focused on the eight Millennium Development Goals ("MDGs") – which range from halving extreme poverty to halting the spread of HIV/AIDS and providing universal primary education, all by the target date of 2015. The MDGs form a blueprint for development agreed to by all the world's countries and all the world's leading development institutions.

As UN and World Bank development officials, including their country teams, have pursued the MDGs, they have become increasingly concerned about fighting corruption at the national level in the management of development aid and social development and enlisting the support of many of the transnational corporations who do business in developing countries. Thus, anti-corruption and corporate social responsibility ("CSR") initiatives are becoming an integral part of the international development agenda. As the UN, World Bank and their non-governmental partners lead the international development agenda, the issue of global governance - its nature and effect on national sovereignty - needs increased attention.
Click on the focus areas for more information.
CORPORATE CITIZENSHIP

ICAR Launches Project on Prosecuting Businesses
The International Corporate Accountability Roundtable ("ICAR") has announced a project in which it will "develop a framework to govern State practice in addressing" what it deems to be legal gaps preventing government prosecution of corporations for human rights violations.

---

NGO Files Complaint Against Coca-Cola for Human Rights Violations
The nongovernmental organization ("NGO") Socio-Economic Rights and Accountability Project has filed a complaint with the UN Committee on Economic, Social and Cultural Rights alleging that Coca-Cola Company and its Nigerian bottling company are violating human rights, particularly the right to health and their obligations under the UN Guiding Principles.

---

---

NGO Calls for Standards in NAPs on Conflict Zones
At an event on business and human rights national action plans ("NAPs") hosted by the Working Group on the issue of human rights and transnational corporations and other business enterprises, Palestinian nongovernmental organization ("NGO") Al Haq called for states to include in NAPs references to legal consequences businesses may face due to their operations in conflict zones.

---

NGOs Petition EU on Non-Financial Corporate Reporting
A group of nongovernmental organizations ("NGOs") has published a letter criticizing delays in the progress of corporate non-financial reporting requirements in the European Council and calling for the adoption of obligations on businesses to demonstrate they are developing "sustainable business models" and implementing human rights standards.

FINANCE & TRADE

---

2014 Trends Show Strong Growth in Islamic Finance Industry
The continuing globalization and size of Islamic financial markets and products, including increased investment and finance activities in Europe and Asia, will make 2014 a banner year of growth, according to a newly-released report on "Islamic Finance Outlook 2014" by Kuwait Finance House Research Limited ("KFHR").

---

OIC and Islamic Development in Sync
The Secretary General of the Organization of Islamic Cooperation ("OIC"), Iyad a Madani, is currently meeting with finance and banking leaders from OIC-member Arab states, in order to lay out a ten-year plan for strategic cooperation between the Islamic Development Bank ("IDB") and the global Islamic organization.

---

OIC Identifies Top Donors for Muslims Worldwide
The 57-member-state Organization of Islamic Cooperation ("OIC") recently published a list of the top state donors for $1.5 billion in humanitarian aid to Muslims around the world in 2012.

---

OECD Releases Report on Required Exchange of Financial Information
The Organization for Economic Co-operation and Development ("OECD") has published a proposal pressing countries to gather information from financial institutions and automatically exchange this information with other countries, and setting out new "due diligence" standards for the companies targeted.