Economics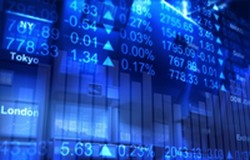 At the forefront of international development efforts are the United Nations, World Bank, and Organization for Economic Cooperation and Development ("OECD"). These organizations coordinate their development activities with NGOs, private and corporate foundations, and foreign assistance agencies of developed countries. Recently, these efforts have focused on the eight Millennium Development Goals ("MDGs") – which range from halving extreme poverty to halting the spread of HIV/AIDS and providing universal primary education, all by the target date of 2015. The MDGs form a blueprint for development agreed to by all the world's countries and all the world's leading development institutions.

As UN and World Bank development officials, including their country teams, have pursued the MDGs, they have become increasingly concerned about fighting corruption at the national level in the management of development aid and social development and enlisting the support of many of the transnational corporations who do business in developing countries. Thus, anti-corruption and corporate social responsibility ("CSR") initiatives are becoming an integral part of the international development agenda. As the UN, World Bank and their non-governmental partners lead the international development agenda, the issue of global governance - its nature and effect on national sovereignty - needs increased attention.
Click on the focus areas for more information.
CORPORATE CITIZENSHIP

UNIDO Adopts New Sustainable Industrial Development Roadmap
The UN Industrial Development Organization ("UNIDO") has released a new "roadmap" of its priorities that centers on promoting sustainability - that is, pushing businesses to implement economic, social, and environmental policies - in industrial development across the globe.

---

UN Releases Business Guide to Rights of Indigenous Peoples
The UN Global Compact has published a reference guide for multinational corporations on how to avoid violating the human rights of indigenous peoples in countries in which they operate, as set out in the UN Declaration on the Rights of Indigenous Peoples.

---

UN Initiative Pushes Stock Exchanges to Promote Sustainability
Partners of the UN's Sustainable Stock Exchanges initiative, who support businesses' adoption of an environmental, social, and corporate governance ("ESG") agenda, have published new research on how stock exchange reporting requirements can pressure companies to promote ESG in their policies.

---

Letter: U.K. Must Enable Lawsuits Against Companies for Conduct Abroad
An open letter from representatives in business, law, and civil society argues that the U.K. must fulfill its commitment to the UN Guiding Principles on Business and Human Rights by lowering the bar to access to judicial remedies for business conduct overseas under the U.K. Business and Human Rights Action Plan.

---

U.S. Calls for Businesses to Join Security and Human Rights Initiative
U.S. Acting Assistant Secretary of State Uzra Zeya has published an article pushing for companies in the African extractive industry to join the Voluntary Principles on Security and Human Rights Initiative, which seek implementation of a set of international standards in corporate security policies.

FINANCE & TRADE

NGO Proposes Decentralization of Three Core Areas of EU Policy
The economics think tank Bruegel has published a proposal for a "Schuman Compact" that would recognize the failings of growing European centralization by setting out provisions for maintaining national competence over three key areas: fiscal policy, national responsibility for sovereign debt, and the banking system.

---

OECD Calls for Abolition of U.S. Debt Ceiling
Warning that U.S. policies and recent negotiations over funding of the national debt have endangered the global economic recovery, the Organization for Economic Co-operation and Development ("OECD") has called for Congress to jettison the debt ceiling.

---

Qatar Showcasing Global Islamic Finance
Building on the momentum of British Prime Minister David Cameron's recent announcement about making London a global center of Islamic finance, Qatar Center for Islamic Economics and Finance organized a symposium designed to showcase the products driving the growing international market share of Islamic business and finance.

---

World Bank Group and Turkey Expand Cooperation on Islamic Finance
The World Bank Group and Turkey's Islamist government recently announced their expanded partnership in promoting the globalization of Islamic finance, with the inauguration of the Global Center for Islamic Finance in Istanbul, which aims at positioning Turkey as the knowledge hub and policy leader of global sharia finance services and products.

---

World Bank Partners in Global Sharia Finance Industry
The World Bank and the Accounting and Auditing Organization for Islamic Financial Institutions ("AAOIFI") will hold their annual partnership conference on new developments in the harmonization of sharia-based financial practices with global financial operations and accounting standards.