Economics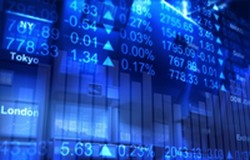 At the forefront of international development efforts are the United Nations, World Bank, and Organization for Economic Cooperation and Development ("OECD"). These organizations coordinate their development activities with NGOs, private and corporate foundations, and foreign assistance agencies of developed countries. Recently, these efforts have focused on the eight Millennium Development Goals ("MDGs") – which range from halving extreme poverty to halting the spread of HIV/AIDS and providing universal primary education, all by the target date of 2015. The MDGs form a blueprint for development agreed to by all the world's countries and all the world's leading development institutions.

As UN and World Bank development officials, including their country teams, have pursued the MDGs, they have become increasingly concerned about fighting corruption at the national level in the management of development aid and social development and enlisting the support of many of the transnational corporations who do business in developing countries. Thus, anti-corruption and corporate social responsibility ("CSR") initiatives are becoming an integral part of the international development agenda. As the UN, World Bank and their non-governmental partners lead the international development agenda, the issue of global governance - its nature and effect on national sovereignty - needs increased attention.
Click on the focus areas for more information.
CORPORATE CITIZENSHIP

U.S. Court Panel Strikes down Rules on Conflict Minerals
A panel of the U.S. Court of Appeals for the D.C. Circuit has held that a portion of the Dodd-Frank financial services law and Securities and Exchange Commission rules requiring corporate disclosure of the use of "conflict minerals" in products violates the First Amendment to the U.S. Constitution.

---

---

Under NGO Pressure, P&G Commits to No-Deforestation Policy
In response to calls from the nongovernmental organization ("NGO") Greenpeace to cease using suppliers that clear forests for its products, Procter & Gamble ("P&G") has committed to a "no-deforestation" policy in its supply chain, which Greenpeace has criticized as insufficient.

---

Harvard Endowment Agrees to UN Investment Principles
Following pressure from activists for the Harvard Endowment to remove energy companies from its portfolio, the endowment has announced that it has signed the UN's Principles for Responsible Investment, which push investors to make financing decisions based on environmental and social concerns.

---

Denmark Publishes NAP on Business and Human Rights
The Danish Government has released a national action plan ("NAP") for the implementation of the UN Guiding Principles on Business and Human Rights, calling for companies to "integrate social responsibility in their core business."

FINANCE & TRADE

---

Malaysia Looks to Expand Islamic Finance to Stocks and Bonds
The government of Malaysia is looking to broaden its Islamic finance sector by moving beyond sharia-compliant real estate instruments into share and bond funds that aim to build private-public collaboration and raise return-on-investment in Islamic finance markets.

---

IMF Seeks More Permanent Resources for Global Governance Role
Managing Director of the International Monetary Fund ("IMF") Christine LaGarde writes that the U.S. Congress should approve the transfer of resources at the IMF from a temporary to a permanent fund in order to permit an expanded role of the IMF in "stabilizing the world economy."

---

---

CIGI Calls for Greater IMF Focus on Economic Equality
The Centre for International Governance Innovation ("CIGI") has published a report noting the International Monetary Fund's ("IMF") expanding promotion of economic equality and wealth redistribution in Egypt, Morocco, and Tunisia and calling for the IMF to set targets and promote strategies to carry out this effort.