Economics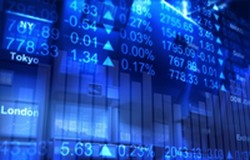 At the forefront of international development efforts are the United Nations, World Bank , and Organization for Economic Cooperation and Development (OECD). These organizations coordinate their development activities with NGOs, private and corporate foundations, and foreign assistance agencies of developed countries. Recently, these efforts have focused on the eight Millennium Development Goals (MDGs) – which range from halving extreme poverty to halting the spread of HIV/AIDS and providing universal primary education, all by the target date of 2015. The MDGs form a blueprint for development agreed to by all the world's countries and all the world's leading development institutions.

As UN and World Bank development officials, including their country teams, have pursued the MDGs, they have become increasingly concerned about fighting corruption at the national level in the management of development aid and social development and enlisting the support of many of the transnational corporations who do business in developing countries. Thus, anti-corruption and corporate social responsibility (CSR) initiatives are becoming an integral part of the international development agenda. As the UN, World Bank and their non-governmental partners lead the international development agenda, the issue of global governance-- its nature and affect on national sovereignty—needs increased attention.
Click on the focus areas for more information.
CORPORATE CITIZENSHIP

---

---

Foley Hoag CSR Attorney Uses UN Visit to Promote CSR Practices
As the members of the United Nations Working Group on Human Rights and Transnational Corporations visit the United States to promote the implementation of the UN Guiding Principles on Business and Human Rights, Amy Lehr, attorney with the Foley Hoag law firm that serves businesses that may have to comply with the UN Guiding Principles, promotes steps that the U.S. should take to implement the Guiding Principles, regardless of the fact that they may subject transnational corporations to costly regulations with unknown impact.

---

---

FINANCE & TRADE

Polls Find Disenchantment with EU
A new Pew poll reveals a steep drop in the percentage of European citizens who favor the EU, including a 19% decline of support in France since 2012.

---

Orban: Christian Values Will Save Europe
In a recent speech, Prime Minister of Hungary Viktor Orban said that Europeans' shared Christian identity is the key to solving the crises facing the continent.

---

Broome: Governance Institutions Should Define Roles
Prof. Andre Broome of the University of Warwick argues that the International Monetary Fund and EU institutions should increase their effectiveness in global financial governance by defining their respective roles in bailing out EU states.

---

ECOSOC Urges Joint Work on Finance Governance
The head of the UN Economic and Social Council ("ECOSOC") has urged the world financial organizations to work closely to promote "more forceful and concerted policy actions" to deal with the global financial crisis.

---