WHO Commission Calls for Global Response to Health Inequities
ECONOMICS, ENVIRONMENT & HEALTH, HUMAN RIGHTS, LAW & JUSTICE
Thursday, September 11, 2008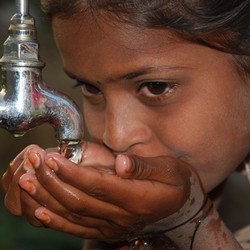 In a sweeping attempt to globally govern health policies of national governments, the World Health Organization's (WHO) Commission on Social Determinants of Health (the Commission) has called for a global solution to health inequities ordered around "the structural determinants and conditions of daily life," or "social determinants of health." The general recommendations for doing so are outlined in the Commission's Final Report, which was released on August 28th.

The WHO created the Commission in 2005 to "provide evidence on policies that improve health by addressing the social conditions [in] which people live and work." After three years of study, the Commission has concluded that health equity is significantly influenced by global economic and political systems, and therefore requires a global remedy in which the international community has an obligation to engage. Its overarching recommendations tout the importance of the global regulation of social determinants of health and emphasize the supremacy of the public sector in providing the goods and services people need to equally realize their right to health.

First among the Commission's recommendations for achieving global health equity is that of improving the conditions of daily life.

The Report highlights several ways that this can be done, including 1) concentrating on early childhood development by providing for a "comprehensive package of quality early childhood development programmes and services, regardless of the ability to pay;" 2) ensuring that all people have healthy living environments with access to affordable housing and basic necessities such as water, electricity and sanitation; 3) nationally and internationally regulating the work environment so that all people are guaranteed "full and fair" employment in a secure job with healthy, low-stress working conditions; 4) domestically and globally providing for universal comprehensive social protection for all people; and 5) ensuring that health care is universally provided by all governments and is financed through "general taxation and/or mandatory universal insurance," rather than being viewed as a market commodity.

Second, the Commission states that it is imperative that the global community "tackle the inequitable distribution of power, money, and resources."

In particular, the Report recommends that health equity be the driving force behind all "policies, systems and programmes," both domestically and internationally. For example, according to the Report, governments should not support trade policies that "encourage the unfettered production, trade and consumption of foods high in fats and sugars to the detriment of fruit and vegetable production," as this would also implicitly support unhealthy lifestyles. Additionally, the Report states that there needs to be fair financing in regards to the social determinants of health. Because markets have failed to "supply vital goods and services equitably," the Commission recommends "strong public sector leadership and adequate public expenditure" to remedy this problem. This would require the strengthening of "progressive tax capacity," and the serious consideration of "global approaches to taxation." Third, the Report considers the failure of markets to provide for health equity. In the Commission's view, the "commercialization of vital social goods such as education and health care produces health inequity." Thus, there is a need for national and international leadership to regulate "products, activities, and conditions that damage health or lead to health inequities." According to the Report, "global governance mechanisms…are required with increasing urgency as market integration expands and accelerates circulation of and access to health-damaging commodities." Finally, the Commission calls for good global governance in respect to social determinants of health, as it is the "imbalance in the power and prosperity of nations" that causes health inequity. According to the Report, "it is only through such a system of global governance…that coherent attention to global health equity is possible."

The Commission's final recommendation concerns measuring and understanding the problem of health inequities and assessing the impact of governmental actions on health.

The report recommends extensive education and training on the social determinants of health, both for health professionals and policy makers. It also outlines steps that specific actors can take to ensure that they are working towards health equity. For example, UN Member States should increase their participation in the global governance movement; the WHO should take a greater leadership role in ensuring global policy coherence in relation to health equity; national and local governments should "streamline incoming international finances" and improve "progressive domestic taxation" to adhere to a social determinants of health framework; and the private sector should be accountable to "international agreements [and] standards."

The Report will be considered by all WHO Member States, who will decide the future of the social determinants of health agenda.
Jim Kelly is the President of Solidarity Center for Law and Justice, P.C., a public interest civil and human rights law firm based in Atlanta, Georgia. The opinions expressed herein are his own.