"Sexual Rights" Activists Use Cash Payments to Influence Human Rights Council
HUMAN RIGHTS, SOCIETY & CULTURE
Tuesday, June 10, 2008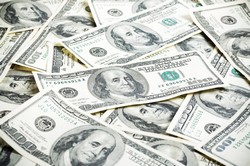 In a recent e-mail, the Sexual Rights Initiative (SRI), which is a collaborative project of Action Canada for Population and Development, Creating Resources for Empowerment in Action, International Centre for Reproductive Health and Sexual Rights and Mulabi – Espacio Latinoamericano de Sexualidades y Derechos, asked for activists from several countries to submit a five page report on sexual rights in the countries under review in the Third Session of the Universal Periodic Review.

As described in the Human Security/UN Enforcement section of the Global Governance Watch® website, the Human Rights Council (HRC) engages in a Universal Periodic Review (UPR) of States to determine if they have fulfilled their human rights obligations and commitments. During the review process, which includes interviews with and the submission of national reports by the subject State, "other relevant stakeholders" are encouraged to provide information regarding the State in question.

According to the e-mail announcement, SRI is offering $500 for each five-page report produced by "young activists" who "work on any issues engaging rights to sexual autonomy and free and full decision-making as to all matters of sexuality and are willing to 'think outside the box' of their particular area of expertise to approach Sexual Rights as a whole notion."

In unduly influencing the UPR process by paying young activists to provide written observations regarding "sexual rights" in the countries in which they work, SRI hopes to promote a universal "right to sex" that would include all sexual rights, "including, but not limited to, reproductive rights, sexual diversity, sexuality education, HIV/AIDS, etc." There is little doubt that the made-as-instructed observations generated by the cash payments will find their way into the conclusions and recommendations contained in the report of the UPR Working Group — a report that is ultimately offered for adoption at a plenary session of the HRC. In this way, the HRC is able to facilitate the creation of a "right to sex" and thereby advance the global governance of "sexual rights" by the United Nations and activists from around the world.
Jim Kelly is the President of Solidarity Center for Law and Justice, P.C., a public interest civil and human rights law firm based in Atlanta, Georgia. The opinions expressed herein are his own.