May 19, 2009
Politics of Pesticides Challenges Science, Food Security
Accountability & Transparency Trends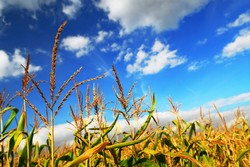 Sometime early this summer, the twenty-seven governments of the European Union are set to ratify the pesticide ban that was approved by the European Parliament last winter after an attempt by the UK to slow the process failed to gain traction. The blacklist identifies twenty-two chemicals, estimated to be about fifteen percent of insecticides used by the agricultural industry.

More than 160 of Europe's top scientists, most based in the UK, had signed a petition against the ban, but it did not sway the ministers, who voted overwhelmingly for the ban last January. It's set to go into effect beginning in 2014.

Even after the vote, the UK had argued that no action should be taken until an assessment of the impact of removing a range of pesticides from use could be completed. The government and the Pesticides Safety Directorate watchdog claimed the ban as approved would damage farming and provide few if any health benefits.

The debate over pesticides has for years pitted activist environmental NGOs against disease-fighting and agricultural-focused NGOs, farm interests, the chemical industry, and the majority of the science establishment.
The ban has been widely criticized for its lack of consultation and scientific process, and has raised concerns that public health initiatives such as malaria control could be hindered. Under previous rules, pesticides were judged safe if, based on long established scientific studies, they posed no risk to health at the levels found in food. But under the new rules, any chemical shown to be dangerous even if only in animal tests could be banned, and even if only low levels get into people's food.

"The proposed new regulations set a dangerous precedent for the regulation of chemicals around the world and show a worrying lack of concern for the real risks to health and development to which most people in developing countries are exposed," reads the petition, which was circulated to no avail before the vote in late January.

Another set of critics, among disease-fighting NGOs such as the Campaign for Fighting Diseases and Africa Fighting Malaria, worry that the legislation will limit the supplies of chemicals for public health programs in developing countries because a substantial part of the market would be removed.

"As public health insecticides comprise little more than one per cent of the total market for pesticides, it is highly unlikely that their production would continue if a product were banned for agriculture," says Jasson Urbach, director of Africa Fighting Malaria based in South Africa.

Caroline Boin of the UK's Campaign for Fighting Diseases notes that since the introduction of DDT (Dichloro-Diphenyl-Trichloroethane) in the Second World War, no new insecticide has been developed purely for disease control. Those in favor of the new regulations argue that there is sufficient time to develop safer alternative pesticides, but scientists estimate the cost of bringing a new pesticide to market at $400 million, which means few if any new products are likely to be available when the ban begins to phase in.

The UK's efforts to persuade the European Commission to conduct an impact assessment grew from its concerns that the regulations could dramatically reduce crop yields across Europe. One study by ADAS, an independent farming research institute, estimated that yields of wheat would be cut by twenty-six to sixty-two percent, potato yields by twenty-two to fifty-three per cent, while vegetable like cabbages and broccoli would by down twenty-five to seventy-seven percent.

The Pesticides Safety Directorate has warned that because most currently approved herbicides would no longer be available "there was potential for up to 100% yield loss on carrots." Onions and parsnips would also be seriously affected, with a twenty percent fall in crop yields for cereals.

Dr Ian Denholm, of Rothamsted Research Institute in Hertfordshire, UK, is one of many scientists that believe the ban is politically motivated and would have "genuinely alarming' consequences," including pushing up food prices. Farmers and industry groups have launched a number of NGOs in the hopes of stirring a grassroots rebellion against the new regulations.

But anti-pesticide campaigners accuse the chemical and agricultural industries of scaremongering, and say the new rules are a sensible "precautionary move" that would protect people's health. "After nearly three years of discussions the EU is just a heartbeat from eliminating dietary and occupational exposure to the worst carcinogenic and mutagenic pesticides," said Elliott Cannell, from Pesticide Action Network Europe. "Cancer is the second biggest cause of death in Europe. It makes sense to ensure carcinogenic and mutagenic pesticides are no longer common contaminants in fruit and vegetables."

Anti-pesticide activists do claim support among some scientists. Prof Vyvyan Howard, toxico-pathologist at the University of Ulster, and a member of the UK Advisory Committee on Pesticides, says, "It has been my position for many years that a precautionary reduction in the levels of the most hazardous pesticides by substitution makes good sense. The fetus and infant are particularly vulnerable to exposure. The EU proposal to use hazard assessment is a pragmatic way forward."

But most scientists, even those who actively research alternatives to traditional pesticides, have reacted warily at best to the blacklist, which they believe will resonate around the world, far beyond European boundaries. In an age of globalization, if unwanted pest resistance arises in Europe, the United States and other countries are likely to suffer from it, too, at some point, says Mark Whalon, director of the Pesticides Alternatives Laboratory at the University of Michigan, Ann Arbor.

An organic farmer himself, Whalon understands the calls for a greener and safer environment. But as editor of the Arthropod Pesticide Resistant Database, he also takes the issue of pesticide resistance very seriously. He notes that eliminating pesticides primarily based on possible human health concerns could leave farmers with ones that are more dangerous to the ecosystems around crops. "Just because it is safer for humans doesn't make a pesticide safer for the environment," he warns.

Jon Entine is a visiting fellow at the American Enterpise Institute.
Have any questions or comments about this article? Let us know.